Call us now: 1-888-729-2922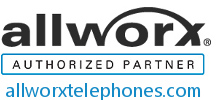 Voice over Internet Protocol (Voice over IP, VoIP) is a family of technologies, methodologies, communication protocols, and transmission techniques for the delivery of voice communications and multimedia sessions over Internet Protocol (IP) networks, such as the Internet. Other terms frequently encountered and often used synonymously with VoIP are IP Telephony, Internet Telephony, SIP and IP-PBX .
SIP (Session Initiation Protocol), the most widely adopted VoIP standard worldwide, is changing the telephony world. Traditional analog phone lines and PRI voice trunks are slowly being phased out as businesses and households around the world embrace the benefits and features that VoIP technology has to offer. The SIP protocol can be used to connect the IP Phones on the local network (LAN) or the wide area network (WAN), connect multiple sites together, provide dial tone and long distance services from the telephone carrier (SIP Trunking) and integrate with Smart Phones (iPhones & Android phones) over a 3G/4G connection.
Most third party applications for PBX's today, such as call recording, IVR, call accounting, fax servers and predictive dialers are being developed to integrate with SIP based systems.
Call 1-888-729-2922 for a free, no-obligation estimate.
"Allworx phone systems have everything — every option, every feature — that you're going to want, and it'll be tough to find another one that's even close in terms of pricing."
"Allworx has really helped us to stay in business as we continue to grow with one unified phone system,"
60 Day
Make-It-Right

Guarantee

We will stay, troubleshoot and finish the job– no excuses. 5 Year Manufacturers Warranty All phones & servers are warrantied by Allworx for 5 years. 5 Year Software Maintenance Get every software and feature update for 5 years. 60 Day Onsite Support We will stay, troubleshoot and finish the job– no excuses. 90 Day Remote Support All moves, adds & changes that are remote supported are included for 90 days. 24/7/365 Monitoring & Support (Optional) All phones & servers are monitored and supported 24/7/365 through our optional Monitoring & Support Plan. Includes all moves, adds & changes.